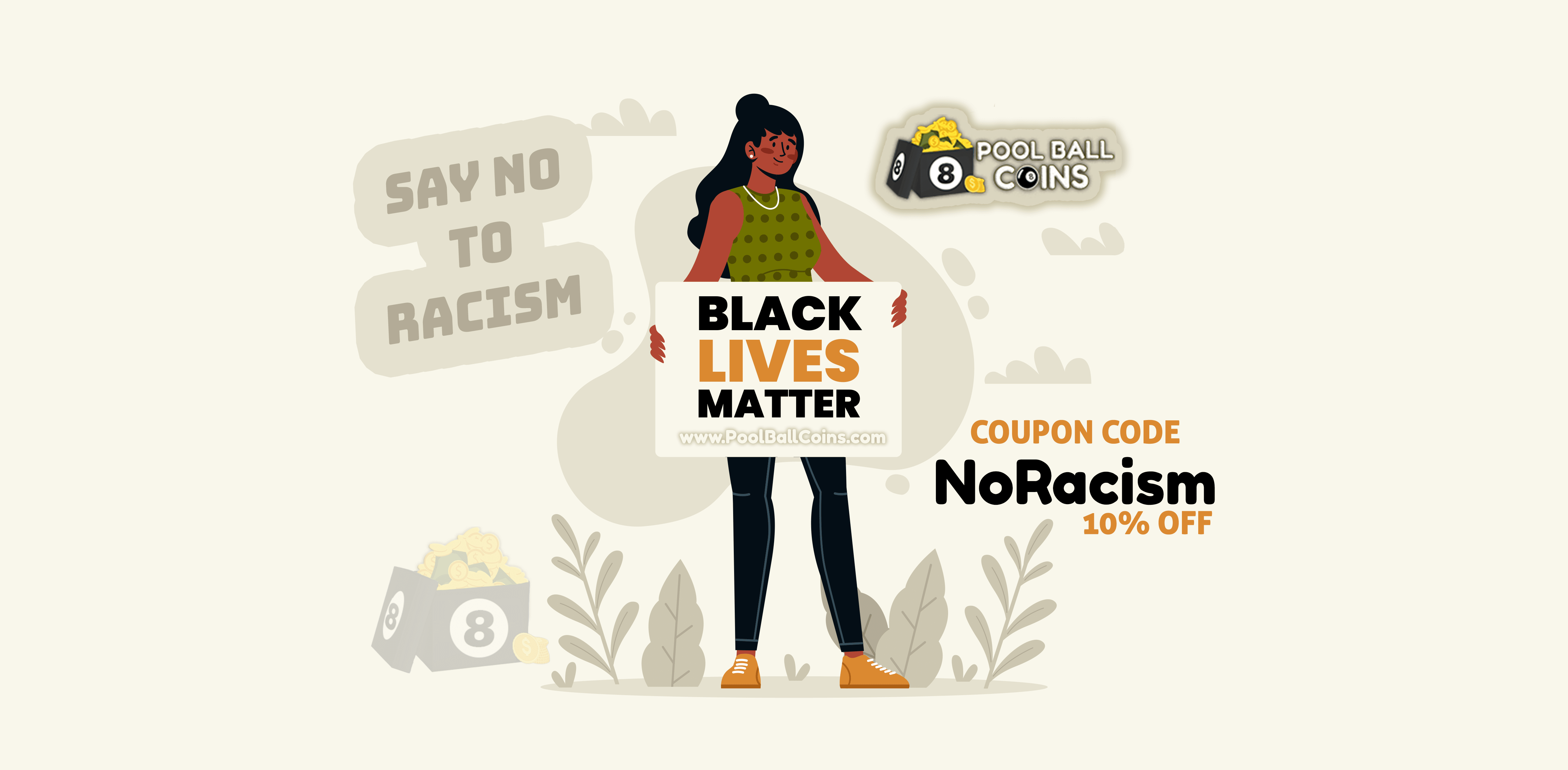 We @ PoolBallCoins.com #SayNoToRacism.
We realized that nothing about this week feels like business as usual—and it shouldn't. Our Black community is hurting, and many of us are searching for ways to stand up for what we believe, so here we are taking our part to help the black community and this nation to fight against Racism by donating all our revenue generated from this coupon code.
Coupon Code: NoRacism
10% Discount!
Valid till: 30th June 2020
We are not only providing a discount, but any order placed with this coupon will be donated to George Floyd Memorial Fund.
Thank You!
ADVERTISEMENT:
#GeorgeFloyd
#BlackLivesMatter
#Black_Lives_Matter
#8BallPool
#8BPCM
#PoolBallCoins
#NoRacism
ADVERTISEMENT:
ADVERTISEMENT: